What Are the Grades of Pressure Treated Lumber?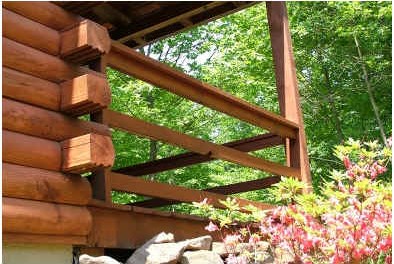 Pressure-treated lumber is divided into two grades, #1 and #2, based on the appearance and composition of the wood. #1 lumber, also called premium, is the higher grade, with very few knots, warps, or other blemishes. #2 lumber, also called standard, has a rougher, knottier look. #1 lumber is usually used for applications where appearance matters, while #2 lumber is used where it will not be visible on the finished product.
Classifications
The American Wood Preservers' Association (AWPA) also classifies pressure-treated lumber according to how it can be used. Pressure-treated lumber will often bear an AWPA Use Category (UC) mark:
Grades
UC1: Interior use, not in contact with the ground (e.g. furniture)
UC2: Interior use, possible exposure to damp (e.g. beams, flooring)
UC3A: Exterior use, above ground, protected from damp (e.g. siding)
UC3B: Exterior use, exposed to damp (e.g. railings, fence pickets)
UC4A: Exterior use, in contact with ground (e.g. fence and deck posts)
UC4B: Exterior use, heavy contact with ground (e.g. wood foundations)
UC4C: Exterior use, extreme contact with ground or freshwater (e.g. pilings, utility poles)
UC5A: Marine use, northern waters (e.g. pilings, bulkheads)
UC5B: Marine use, central waters
UC5C: Marine use, southern waters
UCFA: Interior fire retardant lumber
UCFB: Exterior fire retardant lumber
Resources
"User Specifications for Treated Wood." American Wood Protection Association. N.p., n.d. Web. 29 Dec. 2011.