What Are the Side Effects of Birth Control Pills?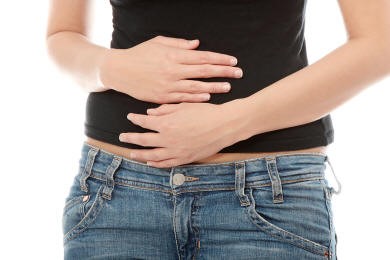 Two years after the introduction of the birth control pill in the United States in 1960, manufacturer G.D. Searle and Company tabulated 132 cases of blood clots as major side effect of the product, with eleven of those cases resulting in death. Despite this apparent early setback, the lack of conclusive causal proof led the Food and Drug Administration to continue sanctioning the product.
Forty years later, an online survey of more than 250 women using the birth control pill revealed a range of less serious fallout than blood clotting. The two most common minor side effects reported were nausea (62% of respondents) and muscle tension (46%), followed by vomiting (30.5%), headaches (23%), and dehydration (17%). When asked if these common side effects dissipated with extended use of the product, a tiny portion (2%) replied that the side effects had increased while 17% of the female respondents indicated the side effects had decreased.
A Doctor's Case Against the Pill 
Although an open, honest Internet survey is something today that is taken for granted, back in the early days of the birth control pill it was a struggle for women's complaints to be heard. Their concerns were often casually dismissed by doctors. It took the publication in 1969 by Barbara Seaman of A Doctor's Case against the Pill to establish the seriousness of early birth control pill side effects. The book was updated in 1995 and found that the pill still can have major side effects such as blood clots, heart attacks, and infertility.
Seaman's original tome about the unhealthily high levels of estrogen in birth control pills led to U.S. Senate hearings on the matter. Although her update 25 years later still found major cause for concern, there is no doubt that the birth control pills of today are safer than those of the sexual revolution era. Seaman's book was also responsible for the introduction of warning labels on birth control pills.
Warning Labels 
Although these warning labels are to a certain extend the equivalent of a student hall pass, a way for manufacturers to continue marketing a product to consumers who may not even read the warning, they remain a helpful staple of the latest generation of birth control pills. In April 2010, Germany based Bayer HealthCare announced that it was adding warning labels about the possible blood clot side effect to its Yaz and Yasmin brands of birth control pills. The information was drawn from the findings of a study of approximately 120,000 women in the United States and the United Kingdom using the two products.
REFERENCES:
PBS American Experience – The Side Effects of the Pill, Retrieved September 28, 2010 from http://www.pbs.org/wgbh/amex/pill/peopleevents/e_effects.html

Erowid.org – 2C-T-7 Side & After Effects Survey: Preliminary Results, Retrieved September 28, 2010 from http://www.erowid.org/chemicals/2ct7/2ct7_survey1_results1.shtml

Seaman, Barbara. The doctor's case against the pill . 25th anniversary ed. Alameda, CA: Hunter House ;, 1995. Print.

Associated Press – "New Safety Label for Birth Control Pills", April 9, 2010, Retrieved September 28, 2010 from http://www.msnbc.msn.com/id/36322007/ns/health-womens_health/