What Causes the Common Cold?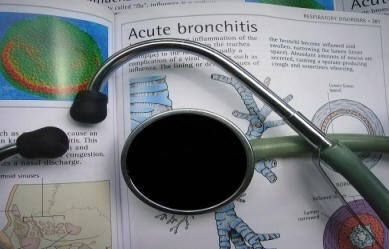 ANSWER:
The common cold is caused by a variety of viruses.
More Info: The scariest thing about the common cold is that anywhere from 30% to 50% of adult cases are linked to unknown viruses. For the remainder of traceable instances, the culprits are – in order of importance – rhinoviruses, coronaviruses, and RSVs.
What Is a Rhinovirus?
The term rhinovirus is not one that is heard as often as other infectious disease terms. But the truth is there are upwards of 110 different strains of this pesky common cold cause, which is perfectly matched to the 91-degree incubation environment of the human nose. While rhinovirus strains are active in the spring, summer and early fall, coronaviruses take root mostly in the winter season. There are a much smaller number of overall strains, 30, and of those, only a few infect humans.
How Many Colds per Year?
Children get as many as eight common colds a year, partly because their younger age habits propagate the spread of germs more freely. Although these types of upper respiratory viral infections can be contagious for as long as three weeks, the real danger of contagiousness occurs during the first two to four days of active infection.
Common Cold Complications
The common cold itself can be the cause of further, worrisome complications, especially for younger sufferers. As such, it is imperative for parents to be on the lookout for a range of additional symptoms including chest and stomach pain, swollen neck glands, a long-lasting fever of 101 degrees Fahrenheit or more and earaches. In these cases, it's time to call the doctor to make sure the common cold does not evolve into something more serious.
Preventing the Common Cold
At the other end of the spectrum, one of the simplest preventative measures can help guard against the causes of the common cold. A survey by the American Journal of Preventative Medicine found that individuals who gargled three times a day were 40% less likely to get a common cold. Among other benefits, the gargling loosened and helped get rid mucus build-up levels that house infections.
REFERENCES:
WebMD – Causes of the Common Cold, Retrieved October 6, 2010 from http://www.webmd.com/cold-and-flu/cold-guide/common_cold_causes

Kids Health – Common Cold, Retrieved October 6, 2010 from http://kidshealth.org/parent/infections/common/cold.html

The Oklahoma Daily – "Gargling Against the Common Cold", October 7, 2010, Retrieved October 6, 2010 from http://www.oudaily.com/news/2010/oct/07/column-gargling-against-common-cold/