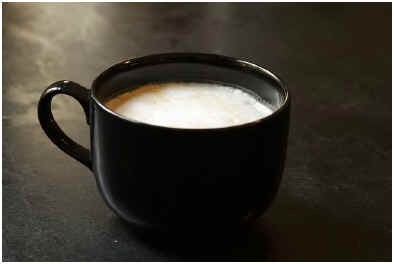 ANSWER:
The general color of soapstone is a chalky light gray.
More Info: As a natural stone, soapstone colors can vary slightly.  Generally, the natural color of soapstone is a chalky looking light gray or other shades of gray such as ash or charcoal.  Certain slabs can appear to have shades of different colors strewn throughout, such as blue or green, depending on the veins of quartz that can run through slabs of soapstone.
Treatments Can Alter the Natural Color
Though soapstone is a non-porous material, which means that liquids will not penetrate the surface, spills will temporarily darken the stone, which may make the color of the slab appear inconsistent.   Some installers will recommend that a soapstone countertop be treated with mineral oil to help to maintain a consistent color tone.   The treatment will change the color of the soapstone to a charcoal gray or black but is not permanent and will need to be reapplied monthly due to wear and evaporation.
How to Clean Soapstone
Because soapstone is one of the densest natural countertops you can install and does not require a sealant, it does not require special cleaners.  You can use any cleaner that you choose on soapstone from pure soap and water to anti-bacterial cleaners with ammonia.  Unlike granite, soapstone will not etch or pit from exposure to acidic liquids such as lemons and vinegar.
Resources
"Buy Soapstone Countertops & Soapstone Sinks | Dorado Soapstone." Buy Soapstone Countertops & Soapstone Sinks | Dorado Soapstone. N.p., n.d. Web. 3 Oct. 2011. http://www.doradosoapstone.com
"Vermont Soapstone." Vermont Soapstone. N.p., n.d. Web. 3 Oct. 2011. http://vermontsoapstone.com/soapstone_faqs.asp