What Color Lipstick Is Right for Me?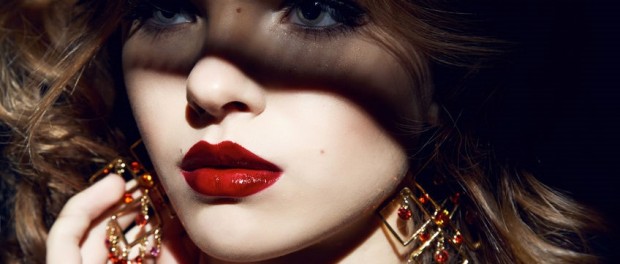 Choosing the color of lipstick that is right for you can make all the difference in your finished look. Your lipstick color can be subtle, dramatic, or sexy but in order to avoid a cartoonish, overly made-up appearance, the right shade is key. You don't need to experiment with hundreds of shades of lipstick to find which works best for you. By following a few simple tips about color shades and complexion, finding the perfect shade to complement your skin tone is simple.
Fair Complexion
Cool complexions look their best when highlighted with colors with pink or peachy undertones. Deep reds with a bluish tint are also complementary.
Olive Skin Tone
Warm skin tones such as olive look great in warm tones or dark brownish reds. Anything with an orange or pink undertone should be avoided.
Dark Skin Tones
Darker skin tones should also avoid pink and orange undertones. Stick to dramatic reds with blue or purple undertones.
How to Determine Your Skin Tone
You likely have a warm skin tone if you have red or golden undertones in your hair. A person with a cool skin tone will generally have ashy undertones. A quick way to tell is to look at the veins on the inside of your wrist. If they are blue, you are cool. If they have a green tint, you are warm.
Resources
"How to Pick Lipstick :: Tips from COVERGIRL Celebrity Makeup Artist Molly Stern." Makeup :: Tips, advice and products at CoverGirl.com. N.p., n.d. Web. 11 Mar. 2010. http://www.covergirl.com/makeup-tips/lips-makeup-tips/how-to-pick-a-color/.

"The Right Hair Color Can Do Wonders – The Early Show – CBS News." Breaking News Headlines: Business, Entertainment & World News – CBS News. N.p., n.d. Web. 11 Mar. 2010. http://www.cbsnews.com/stories/2006/03/27/earlyshow/contributors/davidevangelista/main1441049.shtml.