What Is A Fertility Massage?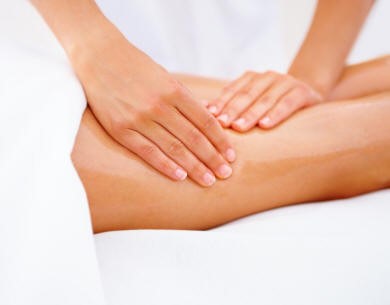 A fertility massage is a massage procedure that is specifically made for females who are having problems with fertility. Various infertility clinics that engage in either Western medical techniques or natural therapy offer different kinds of fertility massages.
Clear Passage Therapy
Clear Passage Therapy offers fertility massages wherein the pelvic massage technique is employed. According to therapists Larry and Belinda Wurn, who run the clinic, their fertility massages have a fifty percent rate of success. The pelvic massage technique, also known as the "Wurn Technique" used in the Clear Passage Therapy fertility clinic claims to be effective in clearing fallopian tubes that are blocked as well as clear any adhesions inside the female reproductive system that cause infertility. The therapists work on the lower part of the body below the belly button and above the knee, applying pressure that provides internal and external massage in the said pelvic area. To be effective, twenty hours of Clear Passage Therapy massages are recommended.
Mayan Abdominal Massage
The Mayan Abdominal Massage technique is another kind of fertility massage wherein the internal reproductive organs are manipulated. According to Dr. Rosita Arvigo, who brought the Mayan Abdominal Massage technique to the United States and Europe, about ninety-percent of women have a uterus that is misplaced or tipped. Thus, by repositioning and correcting the said misplacement of the uterus, females will be able to have better chances of conceiving.
The Mayan Abdominal Massage treatments are also coupled with prescriptive herbs, and supporting techniques to further ensure the fertility of the female. Like the Clear Passage Therapy fertility massage treatments, the Mayan Abdominal Massage Treatments claim to have a success rate of fifty percent for females who seek this treatment to treat their fertility problems.
Yoga and Relaxation Massage
Actress and spokesperson for The American Fertility Association, Brenda Strong, also recommends yoga and relaxation massages as holistic methods to treat overall stress and thereby improve fertility in females.
REFERENCES:
Boyles, Salynn. "A Hands-On Approach for Infertility." WebMD – Better Information. Better Health. 23 Oct. 2002. Web. 09 Jan. 2011. http://www.webmd.com/infertility-and-reproduction/news/20021023/hands-on-approach-for-infertility?page=2.

"Vita Fertility: Massage." Vita Fertility. Web. 09 Jan. 2011. http://www.vitafertility.com/services/massage.

Whelan, Corey. "Library : Yoga – The Calm in the Eye of the Infertility Storm." The American Fertility Association. Web. 09 Jan. 2011. http://www.theafa.org/library/article/yoga_the_calm_in_the_eye_of_the_infertility_storm/