What Is a Fertility Monitor?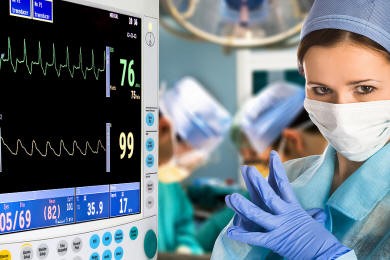 ANSWER:
A fertility monitor is a device or tool that can help you determine your expected ovulation.
Tracking Your Ovulation
Being aware of when you are ovulating is a helpful way to pinpoint when exactly you are fertile. Ovulation kits or fertility monitors the levels of your luteinizing hormone, which if present, means that you are going to ovulate within one to two days. The period during which you ovulate is your most fertile period.
The main benefit of using a fertility monitor is that you will be able to accurately find out when you should engage in sexual intercourse in order to conceive, an in the same manner, avoid any unprotected sexual intercourse during your fertile period. This knowledge is critical because you are only fertile one-fourth of the time in a given month.
How To Use Fertility Monitor
To correctly make use of a fertility monitor, you must be familiar with your monthly cycle. This means plotting out when you get your monthly period, as the days prior to this are most likely when you ovulate.
To use a fertility monitor, it is highly recommended to use your urine sample from your first morning urine, however, urine samples from any time of the day will do. The fertility monitor will analyze your urine sample and tell you if the presence of the luteinizing hormone is presence, which means you are about to ovulate, making the next two to three days the best possible time to engage in sexual intercourse.
Effectiveness of Fertility Monitors
Studies on the effectiveness of fertility monitors have been positive. One study focused on the effectiveness of Ovulon, a fertility monitor manufactured by Conception Technology Inc
REFERENCES:
"Ovulation Kits & Fertility Monitors : American Pregnancy Association." Promoting Pregnancy Wellness : American Pregnancy Association. Web. 10 Jan. 2011. http://www.americanpregnancy.org/gettingpregnant/ovulationkits.html.

"New Study Finds Clearblue(R) Easy Fertility Monitor To Significantly Increase Chances Of Conception." Medical News Today: Health News. Web. 10 Jan. 2011. http://www.medicalnewstoday.com/articles/60559.php.

Fehring, Richard J., and William D. Schlaff. "Accuracy of the Ovulon Fertility Monitor to Predict and Detect Ovulation." LifeIssues.net. Web. 10 Jan. 2011. http://www.lifeissues.net/writers/feh/feh_22ovulon.html.