What Is Accounts Payable?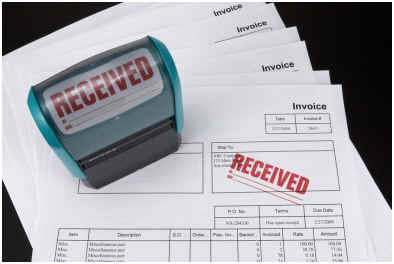 Despite common perception, the Accounts Payable (AP) department is a crucial cornerstone of any business and is the key to building and maintaining a good business credit rating.
Definition
The Encyclopedia Britannica defines the term "account payable" as, "Any amount owed by a company as the result of a purchase of goods or services from another company on a credit basis…." In today's business world, the AP department often holds rein over much more than just writing a check to pay a bill.
Overview of Responsibilities
The Accounts Payable department tracks inbound invoices, verifies or reconciles invoiced data, schedules payments, verifies funds availability, and of course, issues appropriate checks in a timely manner. Oftentimes, the AP department also ensures proper interest accrual on outstanding loans, negotiating extended credit terms with creditors or verifying current terms. Accounts Payable can ensure proper and timely remittance of local, state, and federal business taxes, decreasing the chances of time-consuming and costly audits by the tax bureaus of each level.
Sample Specific Duties
Depending on the structure of the business, one or more employees may compose the AP department, but all representative responsibilities remain within the Accounts Payable department.
Posting of invoice details: Annotating invoice number; correlating Purchase Order number, if applicable; ordering department; amount due; due date; vendor account total; and interest accrual, if necessary.
Tracking loan payments: Recording and verifying installment amounts; interest accrual; loan balances; due dates; and correct payees.
Account balancing: Account totaling; reconcile Purchase Order records; other similar tasks.
Auditing payment records: Often done by project request or in time with time-period closing, such as month-end, quarter-end, or year-end closing. Validates balancing of invoice or installment totals to payment records and income and/or sales tax or loan payments. If the figures are not in agreement, in-depth and time-consuming investigation can ensue.
Authorize payment: Once an invoice is verified as due, the Accounts Payable department will authorize a check, but it is rare that the AP department manager signs it. More often, the payment and explanation are forwarded to a bookkeeper who signs and mails (or completes an electronic funds transfer) and notes in separate ledger or software program. (Separating responsibility and authority safeguards expenditures and ensures full accountability.)
Summary
The Accounts Payable department monitors and verifies expenditures against unnecessary or duplicate expenses. Therefore, a conscientious AP department is vital to a company's financial stability.
Resources
account payable. (2010). In Encyclopædia Britannica. Retrieved March 22, 2010, from Encyclopædia Britannica Online: http://www.britannica.com/EBchecked/topic/3037/account-payable
Internal Revenue Service. « Understanding Taxes – Assessment Direct and Indirect Taxes, » http://www.irs.gov/app/understandingTaxes/
Bureau of Labor Statistics, U.S. Department of Labor, Occupational Outlook Handbook, 2010-11 Edition, Bookkeeping, Accounting, and Auditing Clerks, on the Internet at http://www.bls.gov/oco/ocos144.htm
O-Net Online. Summary Report for Bookkeeping, Accounting, and Auditing Clerks, on the Internet at http://online.onetcenter.org/link/summary/43-3031.00
John Wiley & Sons. "Accounts Payable Best Practices," 2004. Mary S. Schaeffer and the Institute of Management and Administration.