What Is an Advertising Art Director?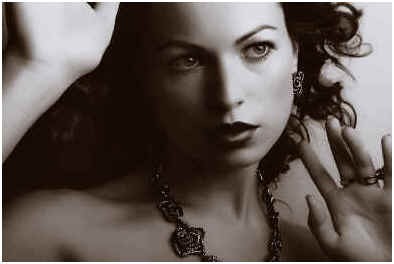 In many ways, advertising agency art directors are the unsung heroes of famous, well-known ad campaigns. Despite the fact that they are the essential architects of TV, radio, Internet, billboard and other print pitches. Art directors make sure the vision of the client is clearly understood and carried out by their respective teams, which may include copywriters, prop wranglers, talent, a cameraman and name brand director.
Class of 2010
One of the best ways to appreciate what an advertising art director does is to consider some of the individuals who have won awards for their efforts. In 2010, industry website D&AD chose just under a dozen international honorees in the category of Art Direction. Winners included Shelley Smoler and Nadja Lossgott with TBWA Hunt Lascaris Johannesburg for its print campaign on behalf of newspaper The Zimbabwean; Benjamin Marchal with DDB Paris, for boomerang-image ads that reminded French consumers that ignoring the concerns of Greenpeace could come back to haunt them; and Adrian Chase, Maurice Wee and Stuart Mills with Ogilvy Singapore, for their efforts to differentiate Ben and Jerry's Ice Cream from the rest of that Asian country's frozen goodies.
Each country's ad industry likes to also honor its own. Among the myriad of winners for example at the 2010 Scottish Advertising Awards were art directors Ian Fletcher and Mike Kinlan for their very clever image ad campaign for Irn-Bru. Their illustration showed a gloved hand, just like the one singer Michael Jackson used to wield, holding a bottle of soda alongside the slogan, "Meet the New King of Pop."
Cannes Kudos
Another major high point each year for art directors are advertising prizes given out at the annual Lions Advertising Awards in Cannes a month after the famous May film festival. The 2010 winners for billboard advertising included a great Turkish ad for CNN. A crisp photo showed a scrum of avid reporters, all competing to interview a CNN cameraman for the scoop.
Resources
D&AD – Professional Awards, 2010, Art Direction, Retrieved December 11, 2010 from http://www.dandad.org/awards/professional/2010/categories/artd/art-direction
Scottish Advertising Awards – 2010 Results, Retrieved December 11, 2010 from http://www.thedrum.co.uk/events/72-scottish-advertising-awards-2010/categories/
Adglitz.com – "Five Award-Winning Billboards", September 10, 2010, Retrieved December 11, 2010 from http://www.adglitz.com/2010/09/10/outdoor-ad-5-award-winning-billboard-advertisements/