What Is An Index Mutual Fund?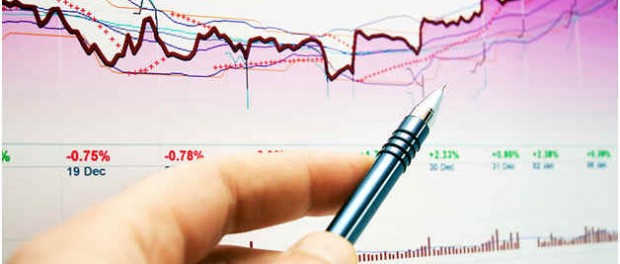 ANSWER:
An index mutual fund is an investment that attempts to approximate the returns of one of the broader stock indices.
When trying to pick a good mutual fund in which to invest your money, many people will happy to give recommendations whether you want them or not. Many times, financial advice offered by non-professionals is a reflection of their personalities. Unsurprisingly, this also means that the type of mutual fund that you choose will be a reflection of your personality and investing philosophy. One type of mutual fund that has been rising in popularity is the index mutual fund. Take a closer look at index mutual funds to see whether they would make a good investment vehicle for your savings.
Eliminate Bias
Essentially, an index mutual fund is a fund that is designed in order to approximate the returns of one of the broader stock indices such as the Dow Jones Industrial Average, the NASDAQ, and the S&P 500. With an index mutual fund, your mutual fund manager would seek to match the returns on these broader indices. One good aspect of a mutual fund like this is that it can eliminate the personal idiosyncrasies of whichever mutual fund manager that you happen to trust with your money. It is difficult for him to make a mistake when he is constrained by the movements of the market.
What Are You Paying the Manager For?
If you have invested your money into an index mutual fund, then you may be wondering how or why your mutual fund manager should be taking the typical 1% or 2% fee every year if all he is doing is matching the indices. That is a good question, especially considering that you can buy ETFs that match the stock market indices with a fee of around .1% per year. The SPY is one such example of an Index ETF. It tracks the S&P 500 nearly perfectly, and it is one of the most liquid stocks on the entire market. Mutual fund managers themselves typically move in and out of the SPY when they have excess cash on hand.
Resources
"Index Funds." U.S. Securities and Exchange Commission (Home Page). N.p., n.d. Web. 8 Nov. 2010. http://www.sec.gov/answers/indexf.htm
"Buy Your First Stock." Fool.com: Stock Investing Advice | Stock Research. N.p., n.d. Web. 8 Nov. 2010. http://www.fool.com/how-to-invest/thirteen-steps/step-7-buy-your-first-stock.aspx.
"Introduction to Composite Breadth Data On Indexes and ETFs." Breadth Charts, Reports and Data On US Traded ETFs and Major Indexes. N.p., n.d. Web. 8 Dec. 2010. http://www.masterdata.com/Content/Intro.htm.