What Is Online Advertising?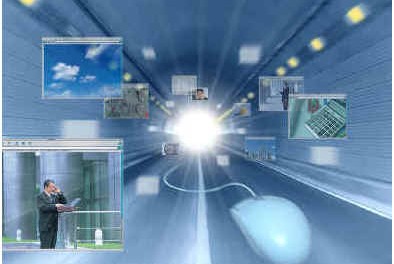 There are an endless number of sophisticated online advertising models being applied to today's websites, mobile devices and social media applications. These include: sponsored tweets; sponsored Twitter trending topics; aggregated, real-time information Facebook consumer behavior; banner ads; click-through ads; and more. But the most financially stable and successful one of all, search engine triggered ads, was pioneered almost a decade ago by Google.
Google AdWords
Google AdWords is a self-serve online application that allows advertisers to attach their consumer or business ads to a particular set of search terms. Each search term is priced differently, based on its popularity, and anyone who posts a simple Google AdWords ad will see it pop up at the appropriate time and place on the right-hand side of the search page result. The advertiser pays only for each person who clicks on the ad rather than ever impression or page view.
When Google first began looking into advertising in 1999, the dominant model at the time was something called CPM, or Cost Per Thousand Impressions. Advertisers would agree to a banner ad rate of so many dollars and cents per 1,000 views of their ad, and be charged based on the overall traffic of the site on which the ad(s) was placed. If the Internet bubble had not burst in the spring of 2000, Google may well have gone ahead with its plans to hand over advertising to Double Click, an Internet banner warehousing service. But instead, they took it upon themselves to develop a new model
Craigslist.org
Along with Google AdWords, the other major form of online advertising is the one found on Craigslist.org, a company founded very modestly in San Francisco by Craig Newmarket. Despite the company's humble beginnings, it grew to single-handedly take down the newspaper print classified ad business. Instead of paying a high per-word rate to list job, for-sale other other ads in their local metropolitan newspaper, companies and individuals can now do so for free on the Craigslist of their choice.