What Is Strategic Marketing Planning?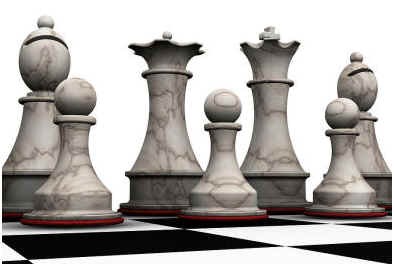 From time to time, a company's top-level executives have to cope with strategic marketing challenges that may have long-term effect on the company's future. Unfortunately, because the situation seems urgent, they sometimes act in haste and neglect to take the time needed to find the best solution. To keep this from happening, a better technique is to conduct a yearly comprehensive analysis of current business opportunities and markets. This enables these business leaders to develop long-term strategies without being distracted by ongoing sales and marketing activities. Ideally, the latter will be influenced by the plan they develop in a positive way.
When Things Go Wrong
You may participate with your colleagues in developing a strategic marketing plan, only to discover that something is lacking. You may also find that this strategy is unexpectedly difficult to implement, or a study of the results may clearly indicate that your long-term goals and objective are not being met. When this happens, your company's leadership team should seriously consider taking a well-researched business strategy course. Such a course should deal with the following essentials for successfully guiding your organization:
Company leadership
Managing change within an organization
Carrying out your business plan
While it is impossible to predict what is going to happen within your company or your particular industry, the guidelines you are given will help develop your skill in reviewing the past, dealing with the present, and creating a strategic plan to succeed (or at least avoid setbacks) in the future.
Strategy and Tactics
Both of these factors should be a major part of your company's marketing plan. Note that they are closely related, and a substantial portion of your planning session should be devoted to them. Neither one can exist without the other, and they should mutually reinforce one another as well.
Theorists are usually not well-equipped to develop strategic marketing plans. Instead, they should be created by those managers who participate in your company's marketing and sales efforts on an ongoing basis. They are the people who have a better grasp of what the consequences could be for your organization if their plan fails.