What Is the Average Age to Get Cataracts?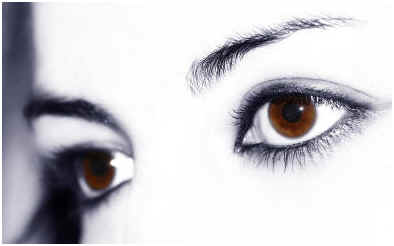 ANSWER:
Various studies place the average age of cataract surgery patients at between 70 and 73
More Info: The incidence of cataracts among Americans is relatively high. At least 20.5 million U.S. residents over the age of 40 suffer from this ailment, and among those ages 80 and older, the incidence rises above the 50% threshold. Each year, the U.S. government's Medicare program spends billions of dollars for the treatment of cataract problems. In 2001, that yearly total was tabulated at $3.4 billion.
Cataract Surgery
Various studies place the average age of cataract surgery patients at between 70 and 73. In some cases, that average dips a little lower or a little higher; in one case for example, a sample of 65 cataract surgery patients placed the average patient age at 69.5.
There are also all kinds of worldwide regional variations when it comes to cataracts, because of the wide divergence of health care options and safeguards between First, Second, and Third World countries. Although cataracts are not a problem linked to very many fatalities in the U.S., the condition is part of a 3.1% direct and indirect deaths causal measurement on a worldwide basis. In other words, in poorer areas, those who cannot afford to be properly diagnosed or later treated die from this ailment. Put another way, out of the 30 million people each year who need cataract surgery, only 10 million of those are able to obtain it.
It gets even more dramatic in some pockets of the world. In the sub-Saharan areas of Africa, one out of every two blind residents has lost their sight because of cataracts. Worldwide, cataracts is also the leading cause of blindness.
Have's vs. Have Not's
In the U.S., cataract surgery is not that expensive: about $3,000. Contrast that with the country of Nepal, where the high altitudes at which people live compounds the problem. A pair of doctors have started an organization there called the Himalayan Cataract Project and are currently able to train 100 local eye doctors per year.
Resources
American Academy of Ophthalmology – Eye Health Statistics at a Glance, Retrieved June 7, 2011 from http://www.aao.org/newsroom/press_kit/upload/Eye_Stats_3-5-07.pdf
Eye World – Evaluation of the Safety of Prophylactic Intracrameral VIGIMOX Solution in Cataract Surgery Patients, Retrieved June 7, 2011 from http://www.eyeworld.org/ewsupplementarticle.php?id=196
Unite for Sight – Global Eye Health Statistics, Retrieved June 7, 2011, from http://www.uniteforsight.org/eye_stats.php
Foster's Daily Democrat – "Durham Student Sees a Problem of Preventable Blindness in the Himalayas", June 7, 2011, Retrieved June 7, 2011 from http://www.fosters.com/apps/pbcs.dll/article?AID=/20110607/GJCOMMUNITY_01/110609711