What Is the Rarest Hair Color?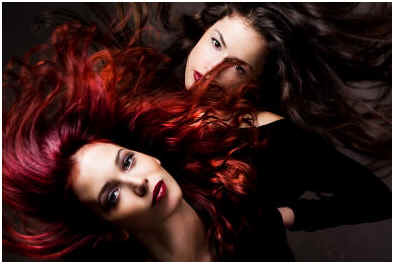 ANSWER:
Red is the rarest natural hair color in the world.
More Info: The reason for the rarity is related to chromosome 16. Redheads have two copies of a recessive gene which causes a change in a protein named MC1R. It is rare for a person to have two copies of a recessive gene which causes red hair. 1% – 2% of the entire population have red hair.
Redhead Studies
According to research published in the Journal Anesthesiology,  doctors from the Outcomes Research™ Institute and Department of Anesthesiology and Perioperative Medicine, University of Louisville concluded that redheads are more sensitive to thermal pain and more resistant to anesthesia.
Redhead Historical Facts
According to Marion Roach, author of The Roots of Desire: The Myth, Meaning, and Sexual Power of Red Hair, strong perceptions, both positive and negative, have surrounded redheads for centuries.  As an example, in Greek mythology redheads transform into vampires after they die; during the Inquisition redheads were burned as witches; and a Corsican proverb instructs you to spit after you pass one.
Famous Redheads
Redheads make us laugh with such notable comedians as Lucille Ball, Carol Burnet, Red Skelton and Conan O'Brien. Redheads have ruled their world. Queen Elizabeth I of England had red hair and King David of the Bible was purported to have red hair. Mary Magdalene and Achilles are also depicted having red hair.