What Is the Standard Bathtub Length?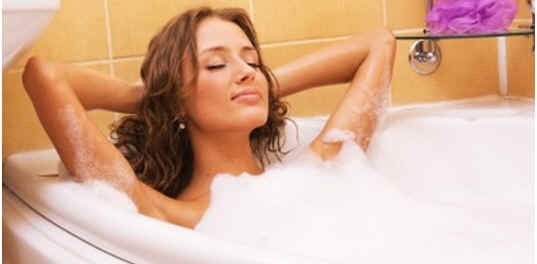 ANSWER:
The standard bathtub length is five feet in length.
Standard Dimensions
Though tub manufacturers make tubs in smaller and larger sizes, the standard dimensions for a bathtub are 5 feet by 30-32 inches. The standard depth for a bathtub ranges from 14-17 inches.  A jetted tub will require a deeper depth to avoid splash-over.
Why Does Length Matter?
In addition to the kitchen, one of the most popular home remodels is the bathroom.  And for good reason.  Adding an additional bath is not only more convenient for those living in the home, it adds value when it comes time to sell.  According to a National Association of Realtors study, adding a bathroom increases the sale price of a property by 8.7 percent.
Small Space Dilemma
If you are remodeling a small space and don't have the room to install a five foot tub, you still may be able to add a tub.  A few companies, such as American Standard, make tubs specifically for tight spaces such as the economy McKenzie tub, which is four feet long. Another option, which is popular with home buyers, is to replace the tub with a walk-in-shower.
Resources
"Big Help for Small Bathrooms | Small Bathrooms | Bathrooms | This Old House – 3." Home Improvement and Remodeling: This Old House. N.p., n.d. Web. 29 Aug. 2012. <http://www.thisoldhouse.com/toh/article/0,,191441-3,00.html>.
"Which Home Improvements Pay Off? : Page 02 : Decorating : Home & Garden Television." HGTV – Decorating, Outdoor Rooms, Landscaping Ideas, Kitchen and Bathroom Design. N.p., n.d. Web. 29 Aug. 2012. <http://www.hgtv.com/home-improvement/which-home-improvements-pay-off/page2.html>.
"Bath Tub Basics | The House Designers." House Plans | Home Plans | Floor Plans – Find house plans at The House Designers. N.p., n.d. Web. 29 Aug. 2012. http://www.thehousedesigners.com/articles/bathtubbasics.asp