What Kind of Ink Do You Use for Tattoos?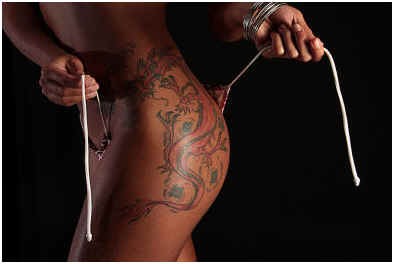 ANSWER:
Only ink made especially for application under the skin should ever be used for tattoos.
More Info: Tattoo ink can be comprised of many different ingredients.  However, all are comprised of two components- a pigment and a carrier. The pigment portion can be obtained from various sources, including vegetable dyes, minerals, metallic elements, and even plastics.  A carrier is necessary to convert the pigment to a liquid form.  It is often comprised of water, glycerin, alcohol or various other components. The choice of carrier is generally determined by the solubility of the pigment.
Though the FDA regulates the ingredients that are used in commercial tattoo inks, the FDA does not regulate their use.  Many ingredients have been approved for cosmetic purposes and have not been approved to be injected into the skin.  According to the FDA, no color additives have been approved for tattoos and in fact, they warn that many pigments used in tattoo inks are industrial-grade colors suitable for printers' ink or automobile paint.
Various recipes for homemade tattoo ink can be found online. While these concoctions may work, caution is always warranted. Tattoo parlors are required to keep a high standard of cleanliness, as broken skin is necessary to accomplish a proper tattoo. Few people have the facilities to create this sterile environment at home. In addition, your homemade ink could cause serious complications.
Only tattoo-specific ink, applied in a sterile environment, should be used for tattoos. Even then, care should be taken to avoid allergic reactions.
Resources
Office of Attorney General Rob McKenna
Tattoo Safety
http://www.atg.wa.gov/
U S Food and Drug Administration
Cosmetics Q&A: Tattoos and Permanent Makeup
http://www.fda.gov/
U S Food and Drug Administration
Think Before You Ink: Are Tattoos Safe?
http://www.fda.gov/