What to Expect after Laser Hair Removal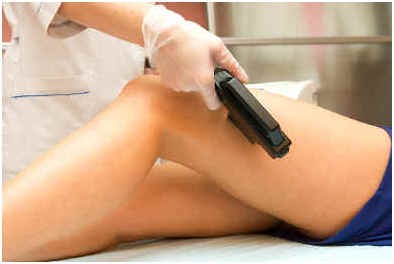 Numerous published studies have concluded that with today's advanced laser technology, laser hair removal is essentially safe when performed by a trained medical professional and in comparison to other hair removal methods is most effective long-term.
How Laser Hair Removal Works
The intent of laser hair removal is to inhibit the growth of new hair by damaging the hair follicle. This can be accomplished through several methods utilizing laser technology.
After Laser Hair Removal
Laser hair removal appears to have a very low incidence of side effects. Following the treatment you may experience some redness and swelling. Cool compresses and ice will help you to feel more comfortable. You also experience some light skin crusting. Your doctor may recommend a corticosteroid cream or an antibiotic.
Long Term Results
Don't expect to never see your unwanted hair again. It is possible for the hair shaft to produce hair, though it may be thinner and lighter. You will likely need several follow up visits to address problem areas. According to the American Academy of Dermatology you can expect to see a 10-25% reduction in hair growth with each session.
Because the lasers used in laser hair removal target the melanin in the hair follicle, it is most effective in those with light skin and dark hair. It is not effective on blonde, white, or gray hair.
Darker skinned people are more difficult to treat and experience the highest incidence of side effects due to higher melanin concentrations in the skin.
Thinner skinned areas such as armpits tend to respond better to treatment than thicker skinned areas such as the chin.
Resources
"Complications of nonphysician-supervised laser hair removal." National Center for Biotechnology Information. N.p., n.d. Web. 25 Apr. 2011. http://www.ncbi.nlm.nih.gov/pmc/%20articles/PMC2628842/
"Laser hair removal: Results – MayoClinic.com." Mayo Clinic. N.p., n.d. Web. 25 Apr. 2011. http://www.mayoclinic.com/health/laser-hair-removal/MY00134/DSECTION=results
"Laser hair removal | http://www.aad.org." American Academy of Dermatology. N.p., n.d. Web. 25 Apr. 2011. http://www.aad.org/media-resources/stats-and-facts/cosmetic-treatments/laser-hair-removal.