What to Make with Leftover Pork Roast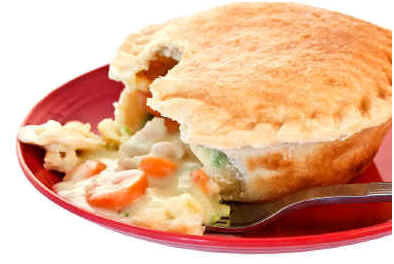 The benefits of investing the time in a large dinner that involved a roast are the effortless meals that result using the leftover meat. Here are a few ideas for quick and easy day after delights using your next leftovers.
Pork Pot Pie
Ingredients
2 ready-made pie crusts
2-3 c leftover pork-cubed
1 pkg. frozen peas and carrots cooked
4 potatoes boiled and cubed
3 cups prepackage pork gravy
1 tbsp. butter (optional)
Directions
Preheat oven 375°F.
Line the bottom of a round casserole dish with the one pie crust.
Make the gravy in a large saucepan. Add all the ingredients pork, peas, carrots, and potatoes.
Pour the gravy mixture into the casserole dish.
Top with the remaining pie crust. Crimp to seal the two pie crusts together. Slather the butter across the top crust.
Place on a baking sheet and bake for one hour.
BBQ Pork Sandwiches
Ingredients
1 c ketchup
2 tbsp water
1 tsp. white vinegar
1 tsp. A-1 steak sauce
½ tsp. Tabasco sauce
¼ tsp. salt, pepper, onion powder, garlic powder
Directions
Preheat oven 375°F.
Slice leftover pork thin.
Combine all ingredients. Make additional sauce as needed.
Smother the leftover pork in the sauce so that it doesn't dry out during cooking.
Bake covered for 15 minutes.
Pile high on soft rolls and top with coleslaw.