When Can I Return to Work after a Hysterectomy?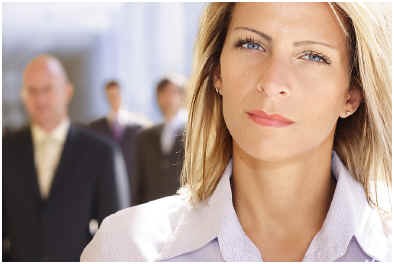 Answer:
Generally speaking, you can return to work 4-6 weeks following a hysterectomy.
More Info: The actual answer to this question depends on several factors including what type of hysterectomy you had, what surgical procedure was used, your personal healing time, your doctor's personal opinion, and what type of work you do.
Interestingly, a study researched this very question in attempts to form guidelines for women in the workplace and acceptable absence periods.  The study examined when physicians were advising patients to return to work and under what circumstances.  The variation in results were astounding especially for those patients that did 'moving and handling' jobs.   36% of respondents advised patients to return to work within 4-9 weeks, 55% within 10-12 weeks, and 9% 12 weeks.
How Long Does a Hysterectomy Procedure Take?
A hysterectomy procedure typically takes between 1-3 hours. The length of the procedure mostly depends on what method has been chosen and whether it is a partial or complete hysterectomy. A partial hysterectomy takes less time simply because the procedure is less involved. Of the three different types of procedures, a vaginal hysterectomy is the shortest procedure due to the absence of making any incisions on the patient. Completing the hysterectomy using the laparoscopic technique is a bit longer and involves small incisions. The most time consuming procedure results in the doctor making a full incision along the bikini line of the patient.
Is a Hysterectomy Covered by Health Insurance?
A hysterectomy is covered by health insurance when there is a medical problem that mandates the procedure. Cancer, hemorrhaging uterus and obstetric complications are indicative of the reasons insurance companies will pay for hysterectomies. However, even when it is clearly warranted, the insurer may require a second opinion before approving the surgery. Women who have recently changed health plans may have wait 6 months before coverage is considered, because insurance companies believe many of these expensive operations are superfluous and can be addressed with other, more cost-effective types of care.
Resources
Clayton, Mary, and Peter Verow. "Advice Given to Patients about Return to Work and Driving Following Surgery." Occupational Medicine 57.7 (2007): 448-491. Print.
"Hysterectomy." New York State Department of Health. N.p., n.d. Web. 14 July 2011. <http://www.health.ny.gov/community/adults/women/hysterectomy/>. Top of Form
Daniell, James F., M.D., and OBGYN.net Editorial Advisor. "Laparoscopic Hysterectomy and Health Care in America – hcp.obgyn.net." OBGYN.net. N.p., n.d. Web. 14 July 2011. <http://hcp.obgyn.net/laparoscopy/content/article/1760982/1893925>.