When Did Memorial Day Become A Federal Holiday?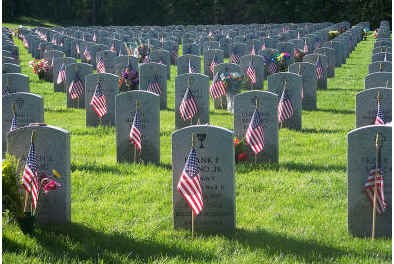 ANSWER:
Memorial Day officially became a federal holiday in 1971.
More Info: Memorial Day commemorates US citizens who have died in the service of the country.  Its original name was Decoration Day because of the tradition of decorating soldiers' graves with flowers on this day and served to honor the soldiers that died during the civil war.
Who Declared Memorial Day a Holiday?
Many towns and cities gathered as a community to remember their fallen soldiers well before the day was ever officially proclaimed a holiday. In 1868, Major General John A Logan declared a unified day of observance for his posts to take place May 30 for the observance possibly because flowers would be in bloom across the country.
Many Take Credit
Many counties take credit for being the first to start Memorial Day observances including Macon and Columbus Georgia, Richmond Virginia, Boalsburg Pennsylvania and an estimated twenty others.  In 1966, President Lyndon Johnson officially appointed Waterloo, New York as the birthplace of Memorial Day in recognition of the first large, official community observance in 1866 where businesses closed and residents flew flags at half-staff.
It's Official
It wasn't until 1971 that congress declared Memorial Day to be a national holiday and expanded it to include all veterans not just those that died in the civil war.  The date was moved to the last Monday in May under the Uniform Holiday Bill.
Resources
"Memorial Day History – Office of Public and Intergovernmental Affairs." U.S. Department of Veterans Affairs. N.p., n.d. Web. 29 Sept. 2010. http://www.va.gov/opa/speceven/memday/history.asp
"Memorial Day History." U.S. Memorial Day History and Information on U.S. War Memorials. N.p., n.d. Web. 29 Sept. 2010. http://www.usmemorialday.org/backgrnd.html