Where Is Rheumatoid Arthritis Most Common?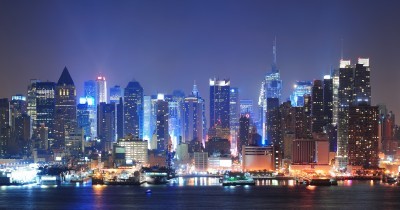 If you were born and raised in Africa or southern Europe, you are far less likely to come down with rheumatoid arthritis than if you lived in northern Europe or North America.  [2] Or if you are a native American in the United States, you would be five times more likely to have that disease than other Americans.  [4]These are incidences reported in studies of this autoimmune disease in countries and among ethnic groups.
What Is Rheumatoid Arthritis?
Rheumatoid arthritis is an inflammatory disorder where the body's immune system attacks healthy tissues, especially in the joints of fingers, wrists and feet and causes swelling and severe pain.  It's a chronic disease that may be quiescent at times and flare up at other times when the patient is feverish and feels extreme pain and fatigue. If caught early, a combination of medicines and recommended exercises and diet can reduce the effect of the autoimmune dysfunctions and prevent joint damage. If untreated, it can eventually cause cartilage and bone loss and result in crippling deformity.  It can also affect other parts and organs of the body. Rheumatoid arthritis is associated with premature death.
The cause of rheumatoid arthritis is still unknown but research to date seems to suggest a combination of environmental causes and genetic factors.
Who Is Most Affected by Rheumatoid Arthritis?
Rheumatoid arthritis afflicts one to two percent of the American, European and Australian adult populations, with incidences two to three times higher for women than for men.  It appears frequently between the ages of 30 to 50 and peaks in the 60's.  Japan and China showed lower frequencies as in developing countries.  [5]The lowest incidences were in the African countries and the Caribbean area. [5]
A Harvard based Nurses' Health Study comparing prevalence of rheumatoid arthritis in different regions of the United States showed that this illness occurred among women who lived in the Northeast and Midwest significantly more frequently than among those who lived in the West.  Those born in the West and moved to the Northeast also increased their chances of contracting rheumatoid arthritis.  These findings fueled the hypothesis that environmental  factors such as Vitamin D deficiency caused by reduced sunlight  figured into the causes of rheumatoid arthritis. [2]
How Is Rheumatoid Arthritis Treated, Is There a Cure?
Medications are used primarily to reduce the immune system's attack on the joints, and to reduce inflammation and pain.  Rheumatologists today are optimistic about successful treatment to halt the progression of the disease and to reduce damage to the joints.  Numerous ongoing research studies are seeking more effective medications and potential cures.  Two recent promising findings give new hope for stopping the debilitating effects of this disease.
At the University of Michigan, researchers have discovered the specific gene mechanisms that activate bone destroying cells and this knowledge will spur development of more effective medications that can stop this destructive development.
Another discovery is being developed in Bosnia, where a nerve stimulator was implanted in a patient's neck and attached to his vagus nerve.  This computer sent signals to his immune system, which made it stop attacks to the joints.  The promise of technology replacing medications that come with complicated side effects is an exciting breakthrough. [3]
References:
[1] Centers for Disease Control and Prevention
Rheumatoid Arthritis
http://www.cdc.gov/arthritis/basics/rheumatoid.htm

[2] Journal of the American Medical Association: Internal Medicine; Costenbader, Karen H. et al,
Geographic Variation in Rheumatoid Arthritis Incidence among Women in the United States
2008; Volume: 165; No: 18
http://archinte.jamanetwork.com/article.aspx?articleid=770353

[3] Dana Foundation
A New Approach to Rheumatoid Arthritis
http://www.dana.org/news/cerebrum/detail.aspx?id=36272

Rheumatology; Symmons, D
The prevalence of rheumatoid arthritis in the United Kingdom: new estimates for a new century
2002; Volume: 41; Issue: 7; Pages: 793-800
http://rheumatology.oxfordjournals.org/content/41/7/793.long

Science Daily
Gene's Role in Rheumatoid Arthritis Uncovered: Findings Pave Way for New Treatments
http://www.sciencedaily.com/releases/2013/01/130124123447.htm

[5] Arthritis Research and Therapy; Silman, Alan J., and Jacqueline E. Pearson
Epidemiology and genetics of rheumatoid arthritis
2002; Volume: 4; Suppl: 3; Pages: 24-26
http://arthritis-research.com/content/4/S3/S265#sec2

[4]World Health Organization; Symmons, Deborah, Mathers, Colin, and Bruce Pfleger
The global burden of rheumatoid arthritis in the year 2000
http://www.who.int/healthinfo/statistics/bod_rheumatoidarthritis.pdf