Where to Find Grants for Small Business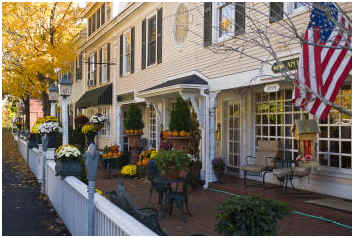 You've done your homework, have a marketable idea and are ready to put in the sweat equity. Your small business is bound for success. But wait . . . you don't have the dough to get your business off the ground. Is it time to give up? Not at all! A small business grant could provide the financial kick-start needed to turn your dream into reality.
Many people shy away from applying for a grant. That just leaves more for those who have the tenacity to try.
Why Would the Government Give Away Money?
Government agencies have a vested interest in seeing small businesses flourish. Small business revenue accounts for over half of the taxes these governments depend upon. An unpleasant chain reaction begins when businesses fail. Employees lose their jobs and spending is reduced-directly impacting the government. Grants help businesses survive and grow, which ultimately helps the economy. It's a symbiotic relationship that government agencies recognize and nurture.
Who Is Eligible?
Any US Citizen can apply for a grant-whether the business is in the start-up or expansion phase. A common myth is that grants are only available to non-profit companies. Last year the government provided over $34 billion in grants to for profit business.
Where Do I Start?
The process of locating and applying for a grant can be time-consuming. The eligibility is often specific and the information required can be daunting. The process is tightly monitored to ensure the funds go to the most worthy businesses. But consider your alternatives, and you might conclude that grants are worth the effort. The money never has to be repaid, and can make the difference in taking your business to the next level.
Here are four excellent sources for more information:
Grants.gov. – Find and apply for hundreds of different grants from multiple government agencies.
State agencies – Visit your state's official website and look for a Department of Commerce or Economic Development.
FoundationCenter.org – Subscription based service allowing access to thousands of grant makers.
Catalog of Federal Domestic Assistance (www.cfda.gov)- Lists thousands of government agency grants.