Which Is Better Electrolysis or Laser Hair Removal?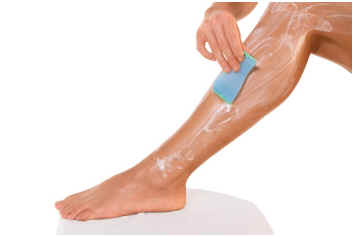 Do you grow tired of constantly shaving or waxing that unwanted hair on your body? A lot of us battle constantly with hair on our legs, armpits, back and bikini line. There are a few different ways to help remove the hair without having to spend time ridding your body of it on a daily basis. There are many things to consider regarding Electrolysis versus Laser Hair Removal techniques.
Electrolysis Hair Removal
During electrolysis hair removal, a pulse is sent through a needle that is injected into the hair follicle. There are three types of electrolysis hair removal methods. The Galvanic method is when an electro chemical current produces a bit of lye. Thermolysis is when a heat current is produced by a radio wave. The third type of electrolysis is a blend of the first two methods.
Electrolysis hair removal can sometimes be painful, costly and can result in side effects including pain, swelling and/or redness. There is also the possibility of scabbing which can lead to an infection and scarring.
Laser Hair Removal
Laser hair removal is the process of using a pulsating beam of light to remove hair. When the light beam hits the hair follicle, the follicle is instantly destroyed.
A few possible complications of laser hair removal is a change in the skin texture, scabbing, darkening or lightening of the skin and a change in thickness of the hair when it grows back in.
Laser Hair removal does not guarantee hair removal permanently, however, it does slow hair growth and extends the hair free period, so laser treatments will be a repeating process.
Unfortunately, neither electrolysis hair removal or laser hair removal works on those with lighter hair colors such as white, blonde and light brown.
Expect to Pay
Electrolysis can range anywhere from $8,500 – $19,125, while laser hair removal can range from $6,000 – $12,000 for full leg hair removal.
Before choosing a hair removal technique, it is best to speak to your doctor and discuss your options and possible side effects, along with any other concerns you may have about the procedures. Either technique requires a commit of time and money.
Resources
"Information on Electrolysis Hair Removal." Laser Hair Removal Price, Reviews & Facts – Body & Face Hair Removal. N.p., n.d. Web. 2 Mar. 2010. http://www.hairlasers.com/electrolysis.php.
"Laser Hair Removal." Mayo Clinic. N.p., n.d. Web. 1 Mar. 2010. http://www.mayoclinic.com/health/laser-hair-removal/MY00134.