Who Invented the Garbage Disposal?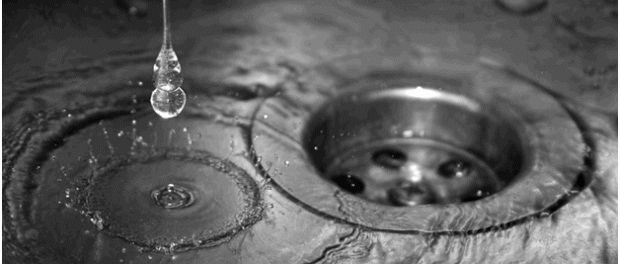 ANSWER:
The man who invented the garbage disposal in 1927 was John W. Hammes.
More Info: Mr. Hammes was born in Iowa in 1895 and died in 1953. Not only did John Hammes create a widely used household appliance, he helped to create an entire industry based around the product. However, garbage disposals are not the only creations Mr. Hammes is well known for.
Not a Professional Inventor
Hammes was not an inventor by trade, which makes his invention's fame even more remarkable. Mr. Hammes worked as a farmer, then as a carpenter. Eventually John Hammes became a building contractor in Racine, Wisconsin. As a contractor and architect, he oversaw new construction and transformation projects. Mr. Hammes was adept at converting old buildings into modern apartment buildings and retail stores. He was attributed with having constructed approximately 85% of Racine's apartments, at one point.
Invention of Garbage Disposal
Hammes invented the garbage disposal in 1927, but he did not patent it until August 27, 1935. He got his inspiration while watching his wife wrap food scraps in newspaper before throwing them away. As he stood by the sink, Hammes envisioned a device that would shred the scraps into small pieces so they could be washed down the drain. Even after getting the patent, Mr. Hammes kept experimenting with various models for a total of eleven years before he commercialized it.
Hammes Creates a Business, Then an Industry
Hammes introduced the food disposer to the general public in 1938. John Hammes and his two sons established the In-Sink-Erator Manufacturing Company in Racine, Wisconsin. They started out in a small shop, which produced 52 units the first year.
Mr. Hammes' company faced numerous obstacles during his lifetime. He had to cope with governmental bans, World War II, and lack of funding. However, Mr. Hammes set very high standards for quality of service and products. These standards were frequently used by his competitors too, as they imitated In-Sink-Erator. These competitors were hoping to get their share of the market.
Every time the company faced a new challenge, Mr. Hammes found an innovative way to resolve the problem. He advanced many new marketing and manufacturing techniques that have been adopted by numerous manufacturers. The In-Sink-Erator, now owned by Emerson, is still the leading garbage disposal manufacturer worldwide.
Resources
Encylopedia.com
In-Sink-Erator
http://www.encyclopedia.com/doc/1G2-3429300062.html
InSinkErator Official Site
InSinkErator Timeline
http://www.insinkerator.ca/about/timeline/
Reilly, Catherine.
Did Thomas Crapper really invent the toilet?: inventions that changed our homes and our lives.
New York: Skyhorse Pub., 2008. Print.
Emerson
Emerson Company History
http://www.emerson.com/en-us/about/overview/history/Pages/default.aspx
New York Times; Brown, Patricia Leigh
New York Grind
http://www.nytimes.com/1997/10/09/garden/new-york-grind.html?pagewanted=1.