Why Pictures of People Help in Advertising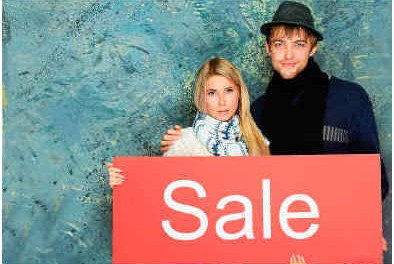 The use of one or more people in a print ad for a product immediately humanizes the item being sold. Especially if this is done within the context of humor, which remains one of the most effective ways to brand a product in the brain of a potential consumer.
Award Winners
This is amply demonstrated by a recent Silver Winner in the Magazine Ads category of Ad Age's 2010 Hispanic Creative Advertising Awards. For an ad promoting the laundry detergent Gain with Febreze, Chicago's Lapiz Agency showed a cook in a steaming restaurant kitchen wearing only a hat. Otherwise, though he is blocked from the waist down by counter top space, it's nothing but skin, along with the tag line "Your Clothes Weren't There." The use of a tattooed, slightly chubby and somewhat menacing male chef individual makes this ad.
Similarly, the top three winners in the Commercial category for the 2010 International Aperture Awards all feature people front and center. The first shows a spooky looking woman in a dilapidated kitchen; the second a semi-undressed blonde woman in front of the American flag; and the third, a funny couple dining in their small kitchen. In these three cases, humor is used only in the last case. In the first two award winning instances, people are styled to match a much eerier mood.
Coca Cola Ads
A look at the history of Coca Cola ads shows that from the very beginning, the use of people-pictures was a critical foundation of the message. A June 1910 panel, under the banner headline words "The Housewife", shows a regally dressed woman drinking a mug of the refreshment as her dog jumps up next to her. Meanwhile, perhaps the most famous use of a photo person of all, Santa Claus, began appearing in the early 1930s. The fact that a pitchman created by a commercial soft drink company is now at the center of how children picture their presents being delivered on December 25th is proof positive that the use of the right photo can go a very, very long way.
Resources
Ad Age – Hispanic Creative Advertising Awards 2010: Magazine Winners, Retrieved December 11, 2010 from http://adage.com/hispanicawards2010/article?article_id=146287
International Aperture Awards – Commercial, Advertising & Fashion 2010 Winners, Retrieved December 11, 2011 from http://www.internationalapertureawards.com/Winners10.php
BeautifulLife.com – History of Coca Cola in Ads, Retrieved December 11, 2010 from http://www.beautifullife.info/advertisment/history-of-coca-cola-in-ads/